10 volunteers from 7 countries help the Veszprém Balaton 2023 European Capital of Culture programme
On 11th September 2022, with the support of the European Solidarity Corps, 10 international volunteers - Estonian, Greek, Dutch, Lithuanian, German, Portuguese, and Serbian - arrived to Veszprém for 3 weeks to help with the implementation of the Veszprém Balaton 2023 European Capital of Culture programme.
During the first days, they got to know each other, our colleagues and our programme better through discussions, presentations and exercises. They also learned about each other's cultures at an international evening.
Speaking of culture, who doesn't know the folk song 'Spring Wind Floods Water'?
With the help of our colleague Júlia Bucz, they prepared this song for the Day of European Culture and the ECoC Family Meeting evening, where guests from past, present and future ECoC cities could enjoy the performance.
Did you meet the Landschip from Belgium and the team pulling it?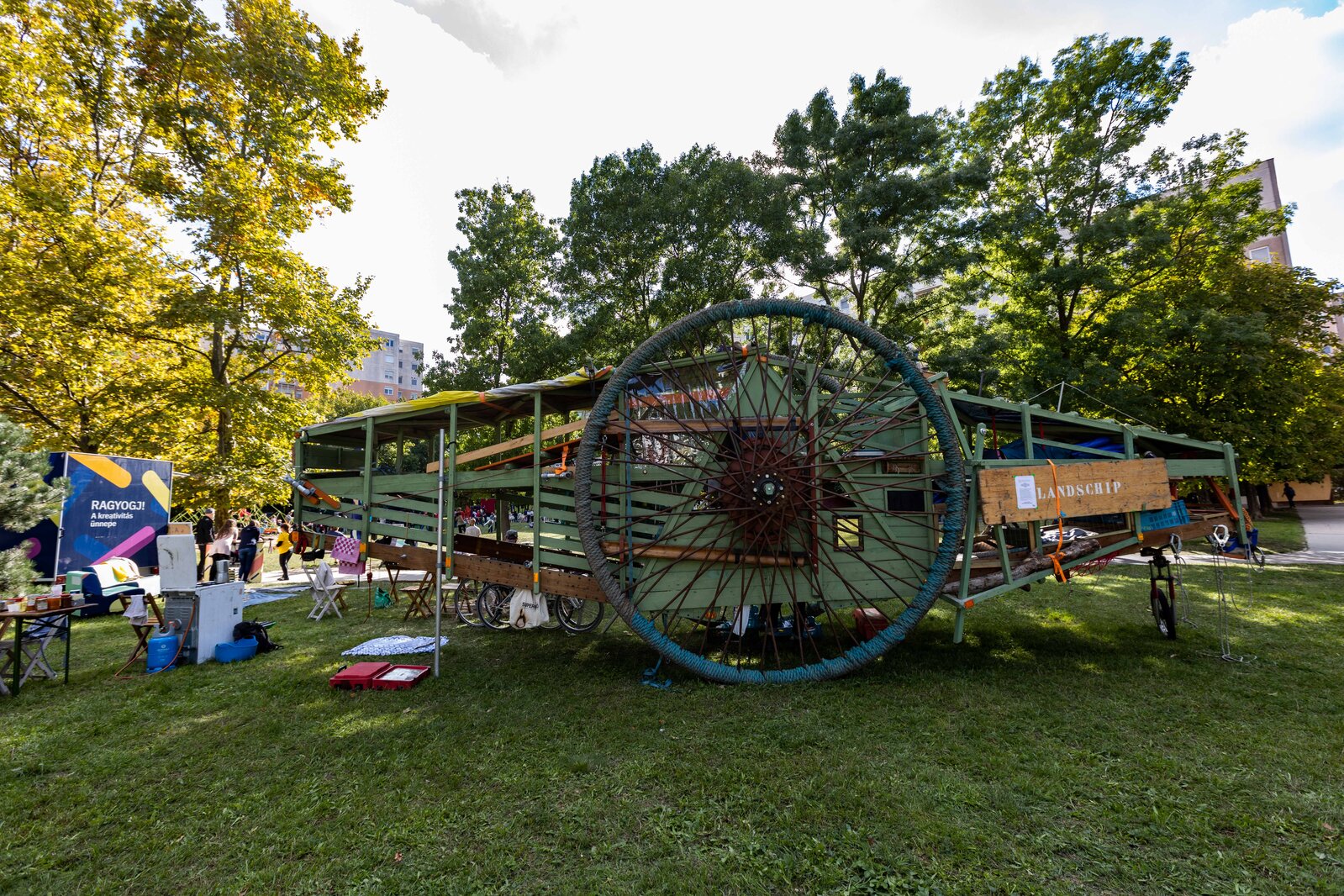 The 3.7-metre high, almost 10-metre long and 3.5-tonne cart, driven by the hands of ten people, started from Antwerp and stopped in Veszprém on its way to Elefsina, at the 2nd Jutas Picnic. The Landschip is one type of cultural pilgrimage linking the European Capitals of Culture and we are delighted that they came to Veszprém in September.  Our international volunteers helped them a lot; they also invited the public to a cultural quiz, worked with our local volunteers and helped with the wagon trip.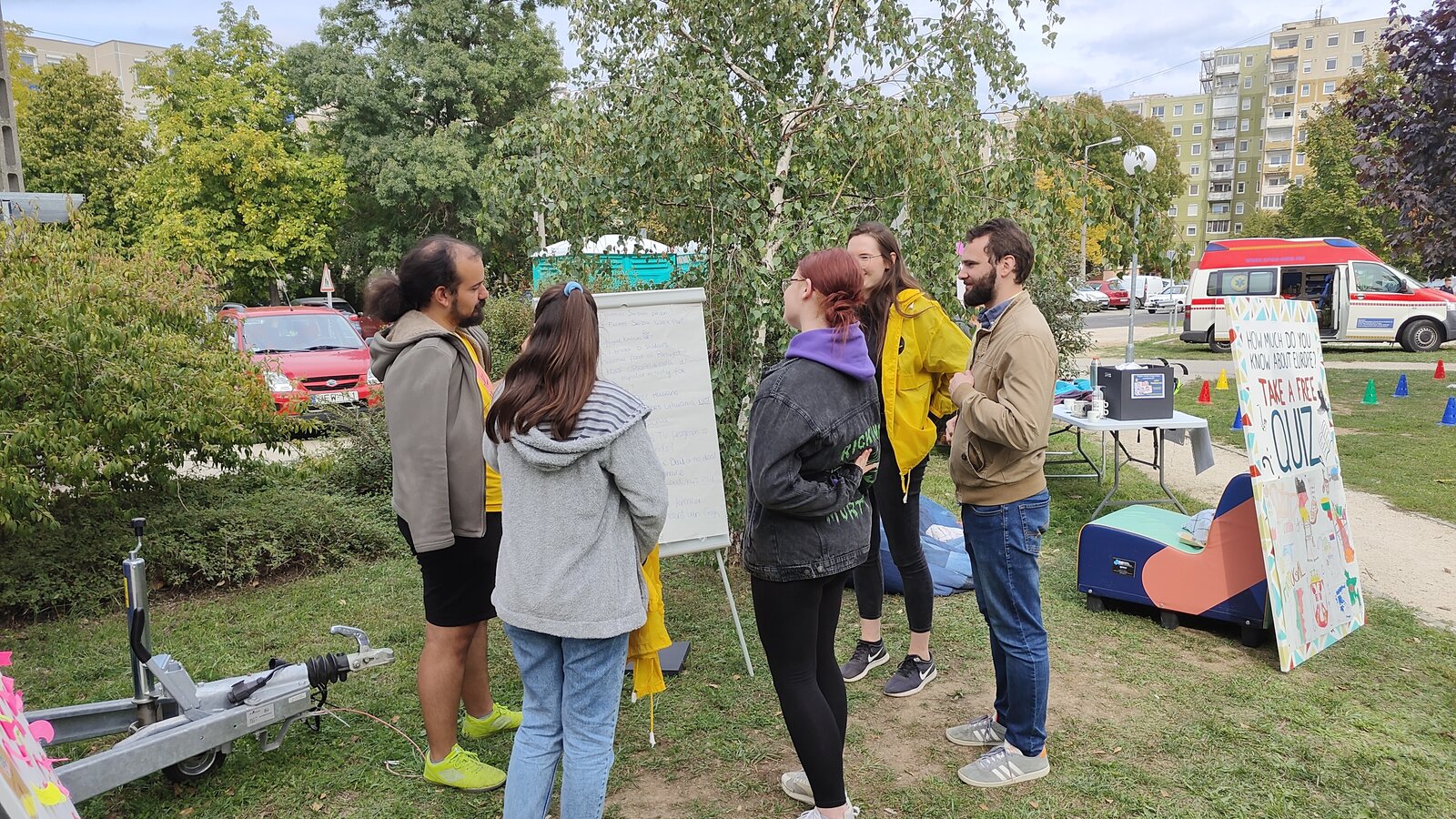 They always prepared enthusiastically for the events, whether it was Shiny Wednesday or the 15th Hungarian-Finnish Twin Towns Conference.
Not only have we received helping hands during these weeks, but much more: shared experiences, useful experience, feedback, and motivation.
Volunteering is value, an experience, an opportunity not to be missed!