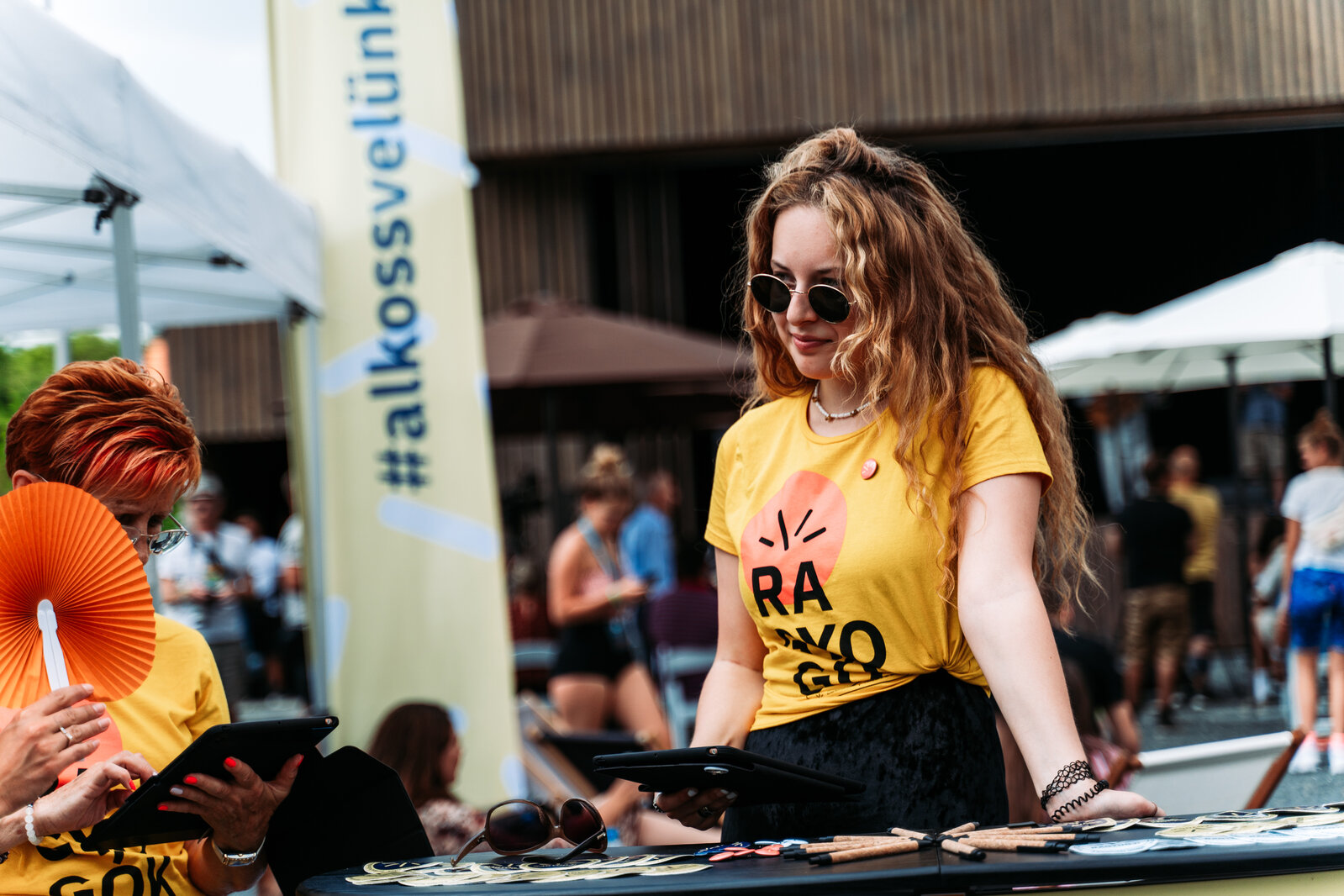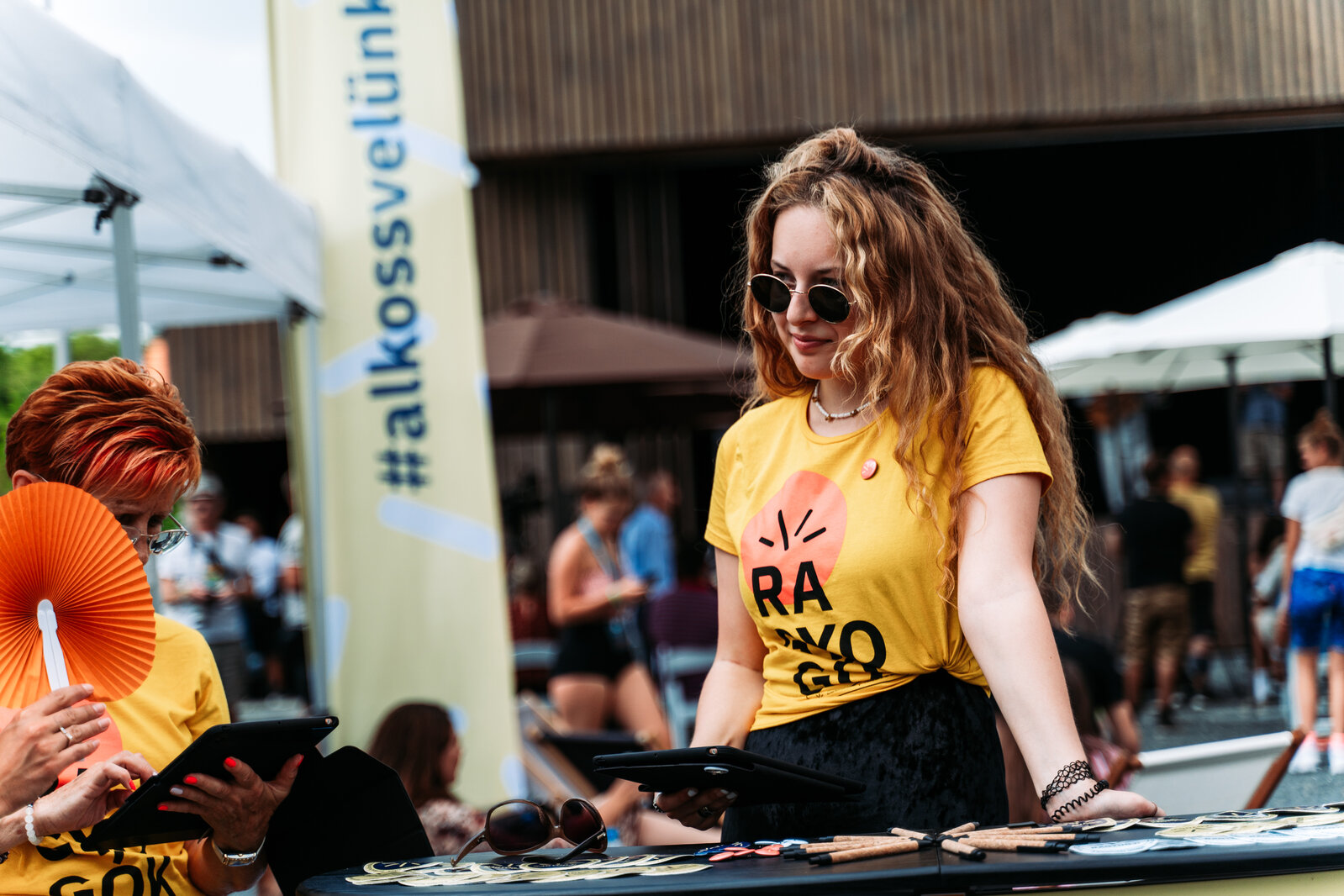 Frequently Asked Questions
If I apply to volunteer, do I have to go to events?


Volunteering is never compulsory. If you sign up, you will receive an e-mail with our latest volunteering opportunities. If you like one, please sign up!
How much work do I have to do as a volunteer in a day?
By law, a volunteer can work up to 8 hours a day. However, this also depends on age.
What do I receive as a volunteer?
All our new volunteers will receive a 'Shinies' T-shirt to wear during their time as a volunteer. Additional benefits depend on the event. If a volunteer works 4 hours or more in a day, their meals will be provided by us. Accommodation and travel, if necessary for the programme, will be provided by the host organisation/institution.
What tasks can I choose from?
As a Shiny, you will have many, many interesting and diverse opportunities, which may vary from event to event. We often need volunteers for registration, guest coordination, or to accompany an international band, or help out as an animator.
What events are there to choose from?
There is a choice of cultural events in Veszprém and the Bakony-Balaton region. Current opportunities are announced on our website and Facebook page.
How will I find out about the opportunities?
Our registered volunteers will be notified of current opportunities in our Facebook group and newsletter. And for those who are not yet registered but are interested, you can read about our volunteer opportunities under the 'current opportunities' tab or on the 'Hello Ragyogók' Facebook page.
Can I volunteer if I have a job/go to school?
Of course! You can be a shining brilliant volunteer if you're over 16. You can also volunteer with us as part of your school community service: for this, you don't have to be over 16.
How much does the yellow T-shirt cost?
The yellow T-shirt is free. All our volunteers will receive a Shinies T-shirt to be worn exclusively while performing Shinies volunteer service.
Can I do school community service with ECoC?
If there is an official Agreement between your school and the Publi8c Foundation for the Culture of the Veszprém-Balaton Region, you have the opportunity to collect SCS hours with us. If there is no such agreement yet, please send us an e-mail and we will take care of it.
How can I apply to volunteer?
If I am only interested in only one event, do I still have to register?
Yes: one of the conditions for volunteering is a signed volunteer contract.
When is the interview? What should I expect there?
Once you have registered, you will be contacted to meet the volunteer project manager. The volunteer interview is a quite relaxed conversation of about half an hour about ECoC volunteering and the interests of the applicant. The aim of the conversation is to get to know each other.
Do I get something for volunteering?
We reward our active volunteers with VIP opportunities - such as behind-the-scenes insights into the ECoC programme and a thank-you party after major events. You can also make new contacts, develop friendships and become part of a diverse community.
How will my meals be managed if I have food sensitivities/allergies?
For volunteer service of 4 hours or more, meals are provided, taking into account special dietary requirements. This means that each volunteer will be provided with the type of meal they request.
When will I be informed about my schedule?
We can schedule an event when we have the required number of people. This is usually on the week before the event. If you are volunteering for an event, please try to keep yourself "free" until you receive the schedule for the event you have volunteered for :)
If your questions have not been answered, please contact us - we're happy to help:
Back to the homepage