Veszprém from the perspective of our international volunteers
Guisla and Helena are volunteers from Spain and Estonia, respectively. They are long term volunteers for the European Capital of Culture 2023, which happens to be Veszprem, Hungary. Helena has been here for 4 months and Guisla arrived just a few weeks ago. Coming from different ends of Europe, they met up in the centre and come from vastly different cultural backgrounds. The one thing that they do have in common, is that they are not Hungarian. These are some of the things they have found interesting and different whilst getting to experience a slice of life abroad.
FIRST IMPRESSIONS AND FEARS 
HELENA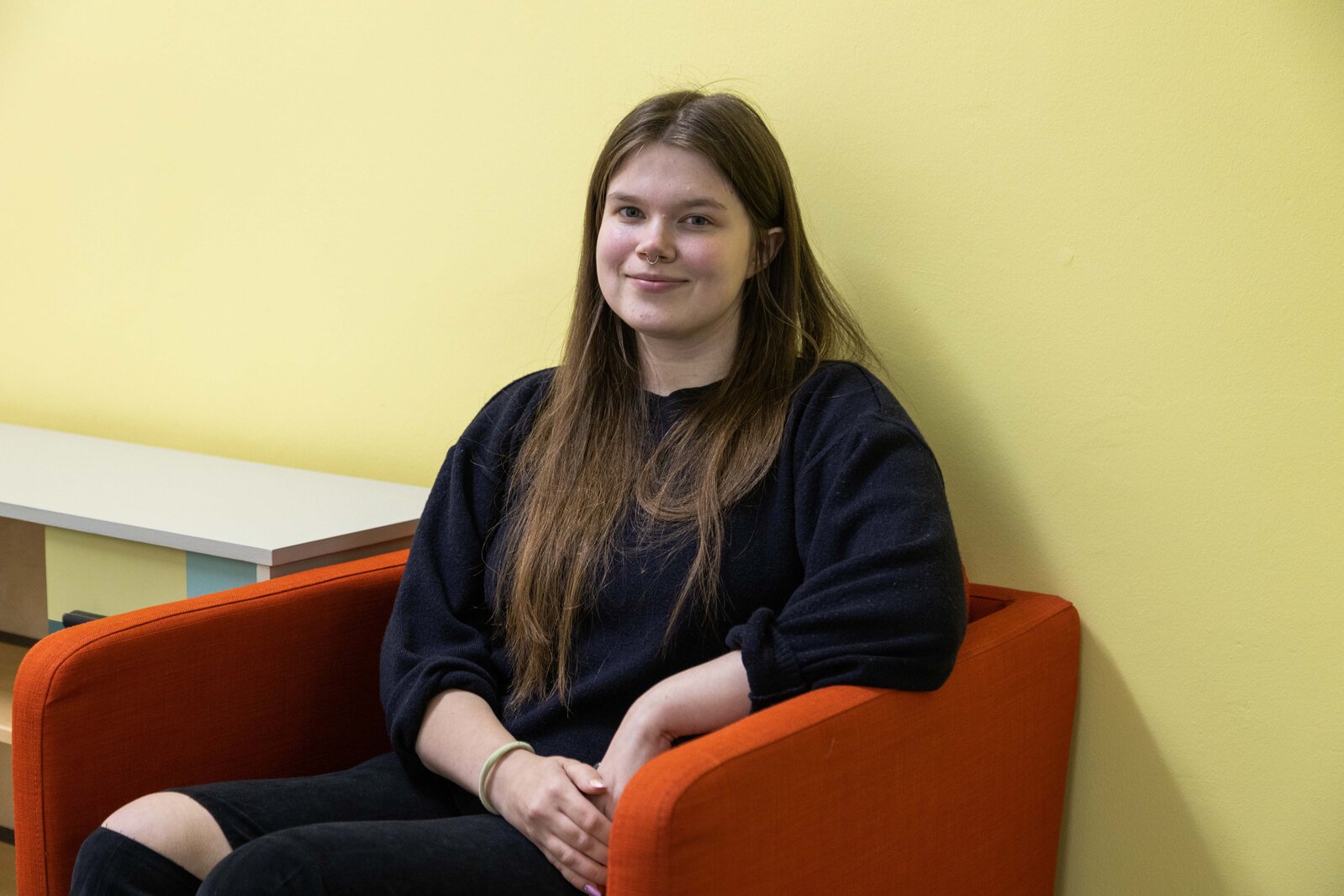 I had some hesitations before coming here, I was worried about my language skills not being useful here amongst some other stuff that a young woman may be scared about when moving to a foreign country all by herself.
My time here has proven me that the things I might've feared are just not true. When I first arrived here it was difficult to get around with just English, but as I learned more about how everything works in Hungary and some words along the way, it has been super easy to move around and do everything I do in my everyday life. In a country much bigger than mine, things can sometimes feel disconnected, and I was quite scared to move around by myself in the beginning. Hungary is filled with beautiful countryside and viewpoints and I'm constantly discovering new places I want to go to and new things I want to try.
GUISLA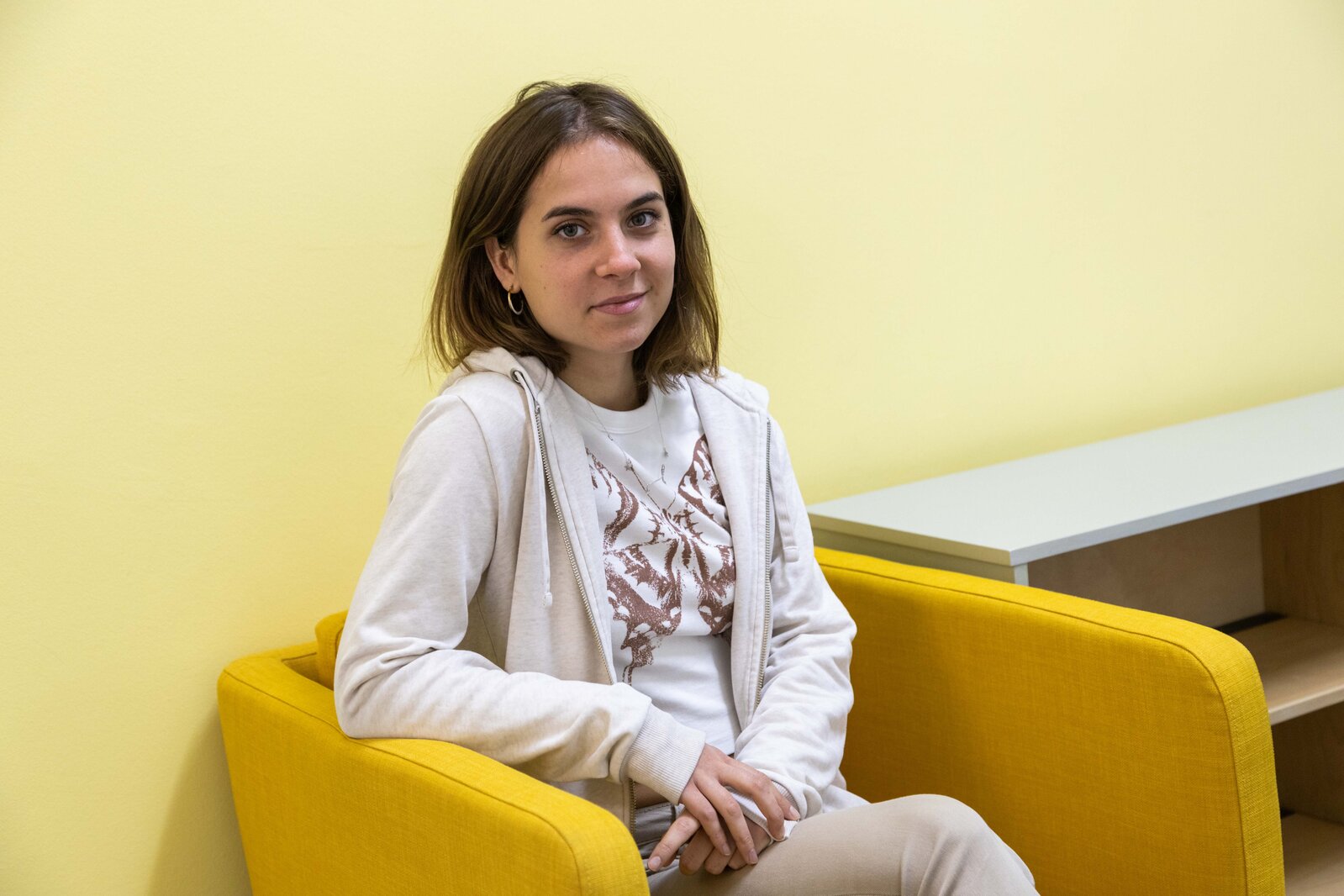 Living in Europe can deceptively give you the feeling that the countries here are quite similar. This can be true in some ways, especially as a tourist. Moving away from your home to a new country, does, however, give you a completely new perspective on how different our cultures can be.
The past few weeks are the first of the nine months that I'm going to be living here in Veszprém, and during this time I've already been surprised by many things.
The first thing that caught my attention here was the landscape and the overall atmosphere and look of the country; a mix of the impressive Austro-Hungarian architecturewith the cold utilitarian socialist style constructions. Between these buildings, rows of trees help cover the streetswith a collection of infinite variations of yellow and red leaves. I have never felt this much in contact with autumn, it's been amazing to observe so much beauty in just a simple walk; the light that peeks through tree branches, the sound of leaves falling, the constant smell of firewood coming out of the houses.I heard that in this area rain and wind are quite common and I've had the chance to verify that foggy is, in fact, the best word to describe the weather on most autumn days. Every morning I roll up the shutters, expecting light to enter my room and it's always a little bit disappointing, because all I see is white. I miss the sun and the heat a lot, especially because even though Spain and Hungary are physically separated by two time zones only, the days here are noticeably shorter and nights exceptionally long.
CULTURAL DIFFERENCES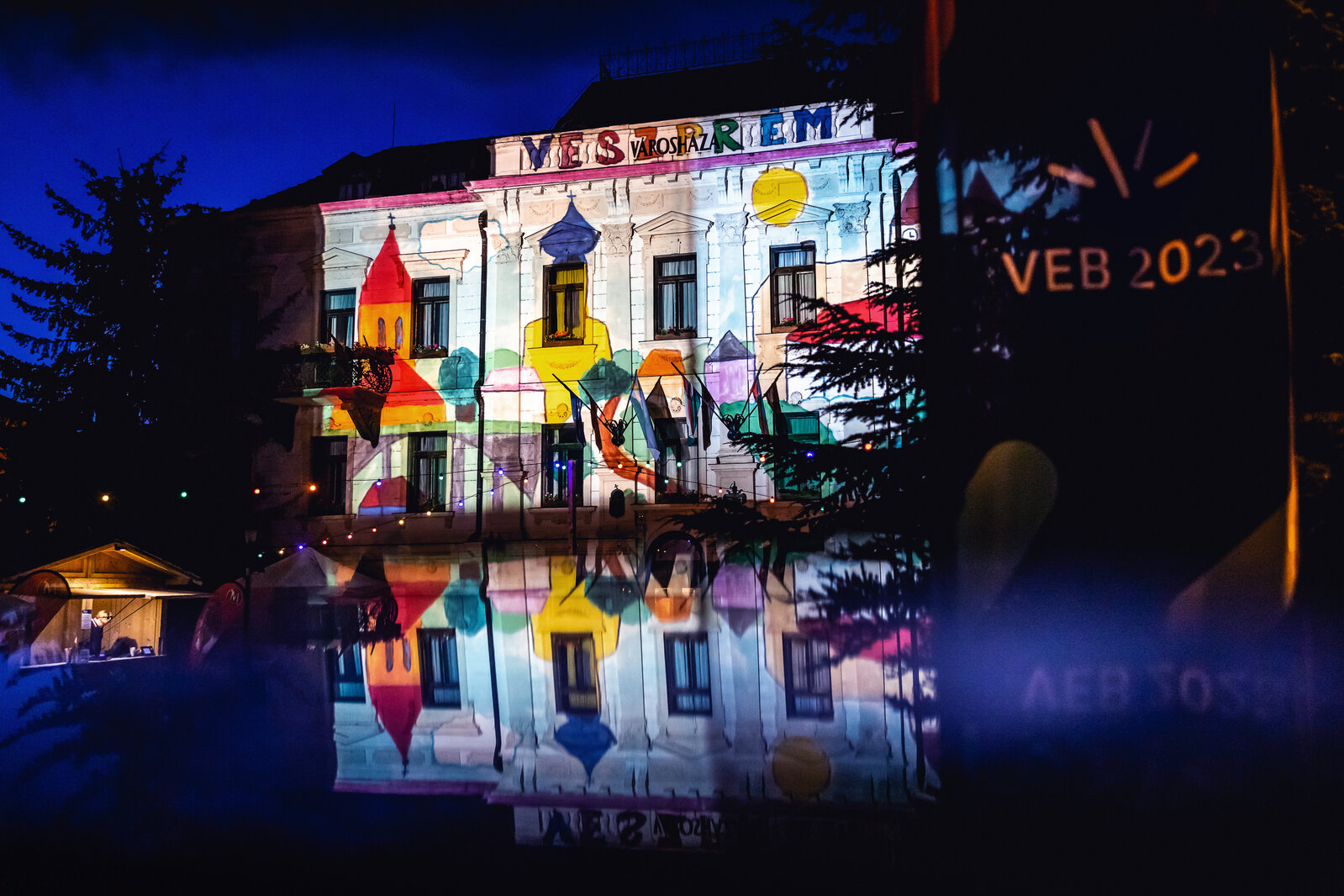 HELENA 
The biggest shock for me was definitely the difference between digital opportunities here and in my home country of Estonia. When I first came here, it was a little bit frustrating when I could not just swipe my card on a bus to buy a ticket or get my prescriptions online, for example. Once I got used to these differences, I find them somewhat interesting even, I was so used to how everything works in my tiny country and rejected getting out of my comfort zone when I arrived. Here I had to put my planning and navigation skills to test to make sure I always had cash on me so I would not get stranded in the places I like to visit.
I was pleasantly surprised by the fact that Hungarians share a lot of the same personality traits as me. They're quite dry and sarcastic, they will avoid sitting next to other people on the bus and will probably not come up to you to have a random conversation. Some of the other foreign people here have found it to be a little bit rude, but as a typical Estonian I find it comforting and normal.
GUISLA 
One of the cultural differences I've been having some trouble here with are the timings because everything happens much earlier. Hungarian people have lunch between 12pm and 1pm (sometimes even before noon!) and at 5:30 in the afternoon you can already see people having their dinner in restaurants. In Spain we have lunch between 2pm and 3pm and dinner between 9pm and 10pm, hence it has been difficult for me to adapt to those timings because I'm never hungry when Hungarian people are and usually, I just follow my Spanish eating time.
I must admit that I miss the Mediterranean character because as a foreigner in Hungary sometimes you might not feel welcomed. In a very general first impression, Hungarians are more reserved, serious and quiet. It still shocks me how silent the streets and shops are even if there are a lot of people around. It's rare to see them laughing, clapping, talking loudly or dancing. Even if there's performances with music or a street event they keep still and shy. They are punctual, and they also walk and talk slower than what I'm used to. If there's a group of people that has really surprised me it's the elderly. Older people usually keep a very reserved looking style, they might look cold and serious, but they are actually the opposite. Even though they are the least capable of understanding me, they have always been extremely kind and loveable. Sometimes it's difficult to go about your daily life because people can sometimes not be so nice to strangers and very few speak English. Even the ones who learned it in school feel very insecure about it so if you want to stay here for a long time, it's necessary to learn at least some Hungarian. And about that…good luck, because it's the 5th most difficult language to learn behind Chinese, Japanese, Russian and Arab!
Yet, if one thing really surprised me is how legal Hungarians are. They really respect the rules. I just learned that as a pedestrian you can even get a fine just for crossing a traffic light in red! They drive very safely and quiet and they always stop at crosswalks, even if you haven't even arrived there, cars will stop and wait for you to cross. It's a very secure country, I think their criminal rate is quite low, and as a woman I never experienced any kind of harassment. Robberies are very strange too; you can calmly leave your belongings in a bar's table while you go to the bathroom, and no one is going to touch anything. People leave their jackets and shoes at the changing room of the gym because they don't even consider the possibility of anyone taking them. Without the intention of offending no one, before my arrival I thought that Hungary, as a second-class country of Europe, just as Spain, the criminal rate would be like ours. Clearly, I was wrong.
Another thing that shocked me is how the people here greet each other. In Spain we greet each other with two kisses on the cheeks, with friends and family usually also with a hug, and the first time someone introduced himself to me with their hand I didn't even know what to do. It felt like we were doing business, because for me this is a very formal way of greeting.
CUISINE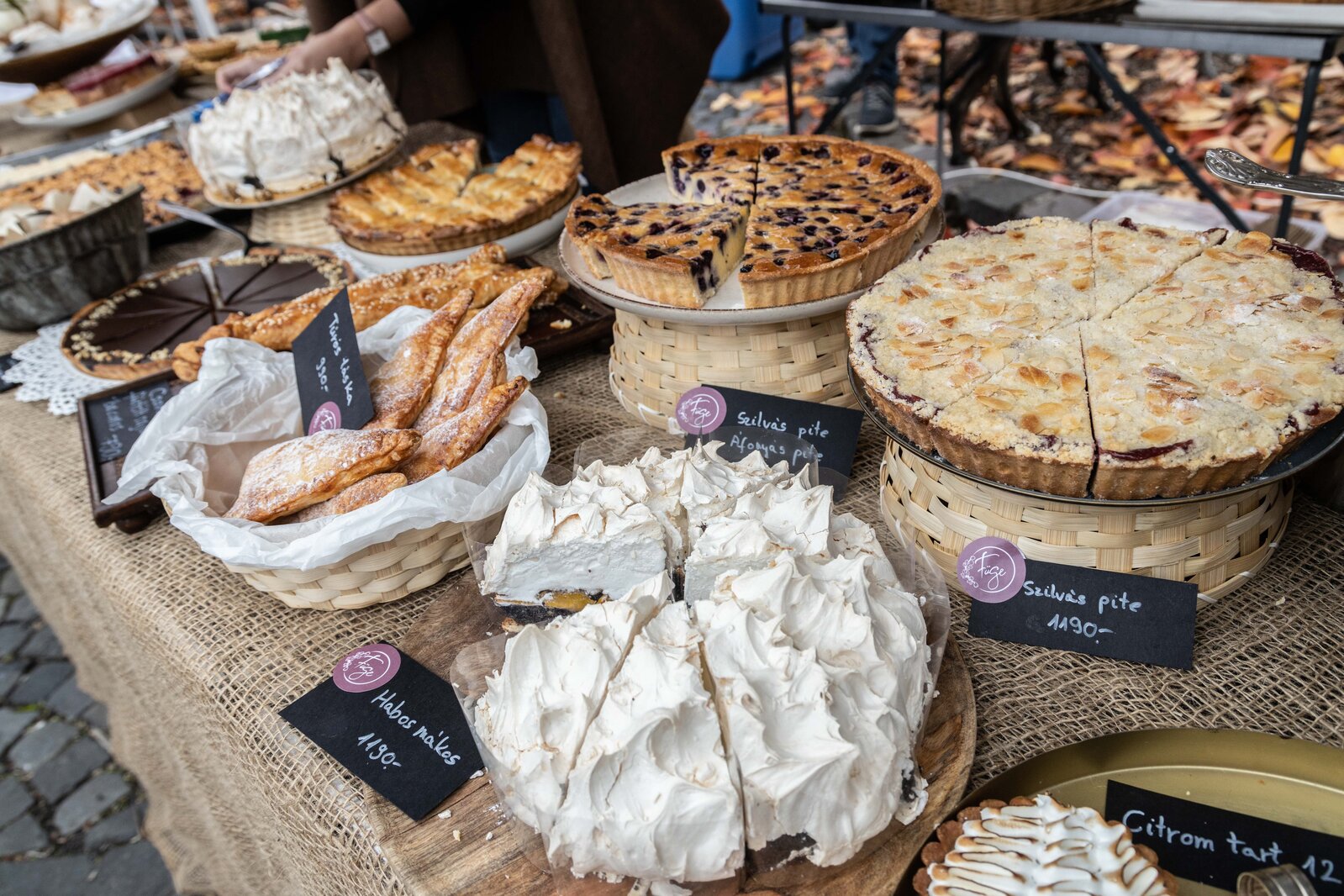 HELENA 
I was pleasantly surprised about the availability of the things I already like to eat here in Hungary, amongst some new things I've never tried. My distaste for paprika has not made me the best tester of Hungarian national food, however everything I've tried without that ingredient has been delicious and almost reminded me of home in a way.
My favourite things in Veszprém are the cafes and nature. Back at home, my favourite thing was to go to a cafe to work and spend time. I was worried I would not be able to find a comfortable place to relax and get a nice cup of coffee in a smaller town. I was proven wrong when I came here and found out I have a bunch of great choices. The concept of chain coffee shop doesn't exist here in a relatively small city. Instead, you have a handful of excellent quality coffee shops for any time of the day. If you want to have brunch, there's great places to go. If you just want a coffee and some cake and a warm place to sit, there's places to go and even if you just want a coffee and some pastry to grab and go.
GUISLA 
Something I really like about Hungary are the prices. Generally, the pricing in supermarkets is similar to Spain. Drinks, clothes and shoes are very cheap. I have had some trouble with the currency exchange and shopping always takes a lot of time because I convert everything to euros to better understand much money I am spending. Unlike other international people I've met, it hasn't been very difficult to find the things I usually eat. I was so happy to find olive oil at an affordable cost in the supermarket! My main issue has been the fish because there are very few options, usually frozen, and fresh fish is very expensive, and I'm not used to not eating fish.
It's difficult to find cheese I would usually eat, but Hungarians do seem to have an affinity for sausages and cold cuts. Cakes and pastries are also delicious here. One of my favourite foods to enjoy on a cold day is ready-made soup, which I was surprised to find out, seems to only exist here in powder form. I was expecting to find more variety as the winters here can get cold.
OVERALL ATMOSPHERE AND EXPERIENCES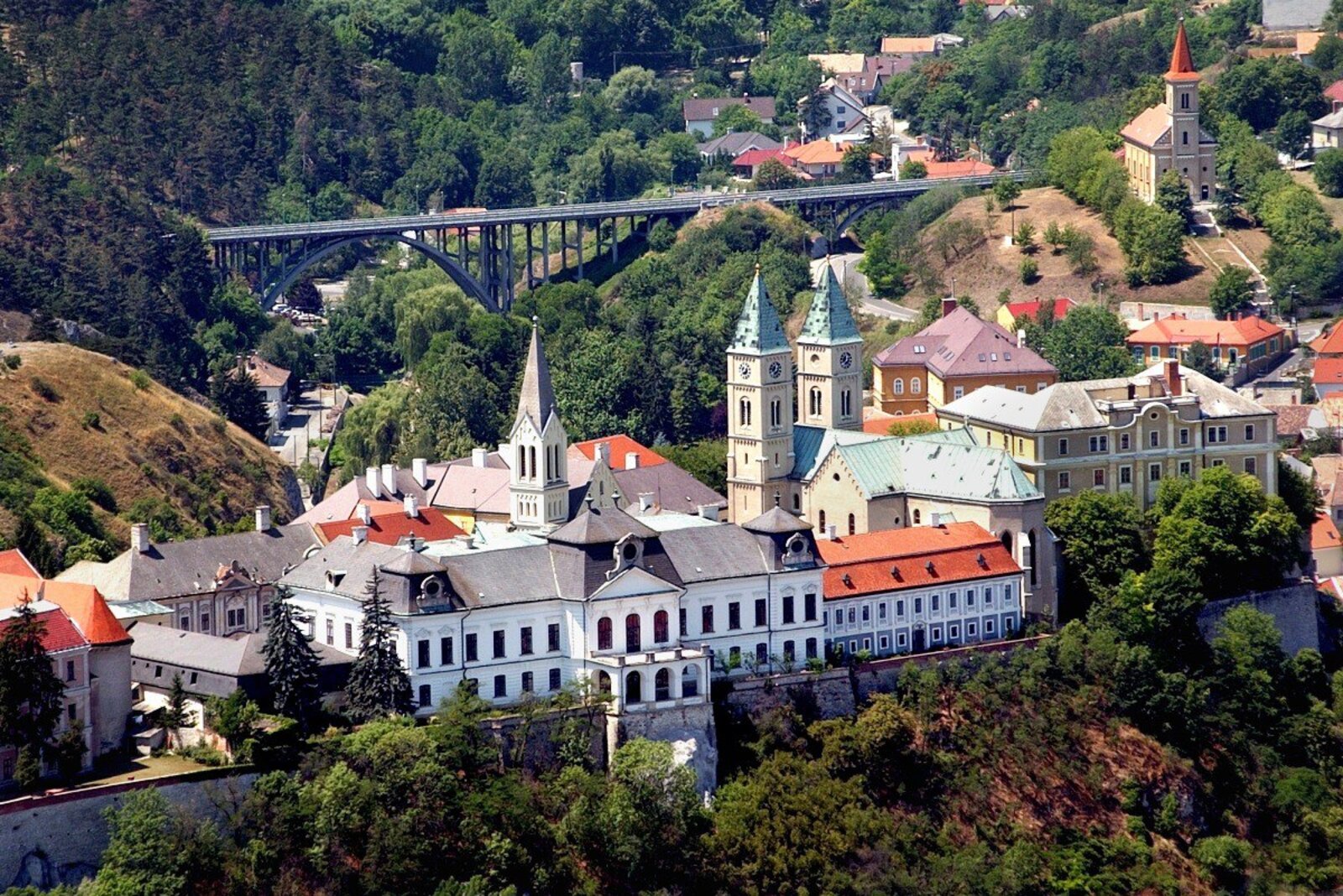 HELENA 
During my stay here, I have experienced a summer way warmer than I'm used to and the foggiest weather I have ever seen. Summer for me was a bit too hot, but the soft autumn weather has been very enjoyable for me. I'm excited about not having to spend a winter in –20 degree weather, like I would in Estonia.
Everyone in the town has been very welcoming and nice. The people here are helpful, even if we can't understand each other sometimes, no problem is unfixable. What I also like about Veszprém is the diversity of the people living here. It is a bustling university town with a lot of young people, both Hungarian and international. I have never felt like I would not be able to make a friend here. I will always remember my time here positively and would definitely come back to visit once my time here ends.
GUISLA  
Generally, I can say that I'm enjoying my time here. Of course, there are moments where I miss home, my traditions, family and friends, but I'm also starting to like living in here, even though it's a very different town, Veszprém reminds me of my life in Canet de Mar, my town, because it's also a small and quiet village. Also, I think the University brings a lot of joy and life to this town because they have a very good international program and that gave me the opportunity to meet other young people and get to know not only the local culture but people from all over the world. Without doubt, Hungary is a great destination if you wish to travel all around Central Europe. There's very good public transport all over the country but also to its surroundings. So, it's easy and cheap to discover Vienna, Prague, Bratislava, Zagreb, Belgrade etc. I haven't even properly visited Hungary yet and I'm already excited to explore all the great cities nearby!